All Wines
2021 Syrah (Shiraz)
$40.00
A light-medium bodied Shiraz, ruby red in colour due to a long, cool ripening period at high altitude delivering complex, balanced notes of white pepper, eucalypt, cedar and raspberry which are matched by subtle acids and savoury tannins.
Free shipping on 6 or more bottles
We accept Visa, Amex, PayPal, Zip (Buy Now, Pay Later) & Apple Pay
Use code 'take10' for 10% off 6 or more bottles
2021 Colour Series Syrah
A classic cool climate Syrah this wine will stand up to many red meats but also lends itself well to lighter dishes with its complex balance of fruit driven flavours, delightful herbaceousness and a long, lingering finish. This is a wine perfect to enjoy now but also has the potential to develop in complexity and character over 3 - 5 years in the cellar.
Flavour Profile
Raspberry, white pepper, eucalypt and cedar
Pairs With
Thai style beef or lamb, ratatouille, smoky / baked fish
Viticulture
880m above sea level, basalt soils
Alcohol
13.5% alc/vol, 7.7 Standard Drinks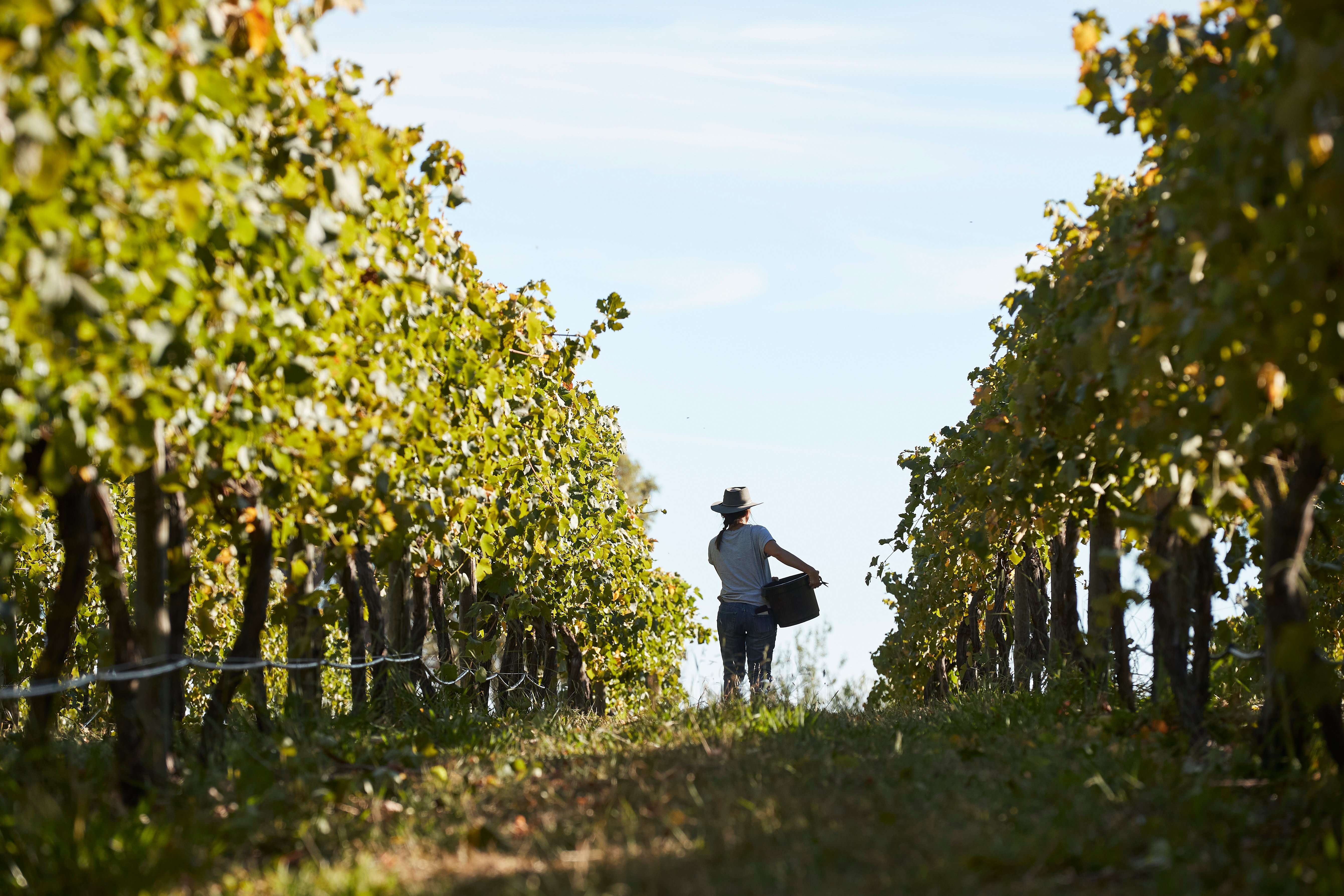 Vine to Wine
One of the last picks of Vintage 2021, this wine is made from block select Shiraz grapes that is surrounded by a row of established gum trees that has added to the unique characteristics of this wine. Hand harvested and destemmed into small open fermenters. Hand plunged twice daily, fermented on skins before pressing. Malolactic fermentation was completed before the wine was transferred to French Oak (30% was new) for eleven months that is balanced with a delicate floral top-note.
A highly versatile, quality medium boded red wine that can be paired happily with a range of food or enjoyed as it is.
Pictured : The end of 2021 harvest with the last of the Shiraz off to the winery. A large canopy with plenty of leaf is needed to ripen Shiraz in a cool climate.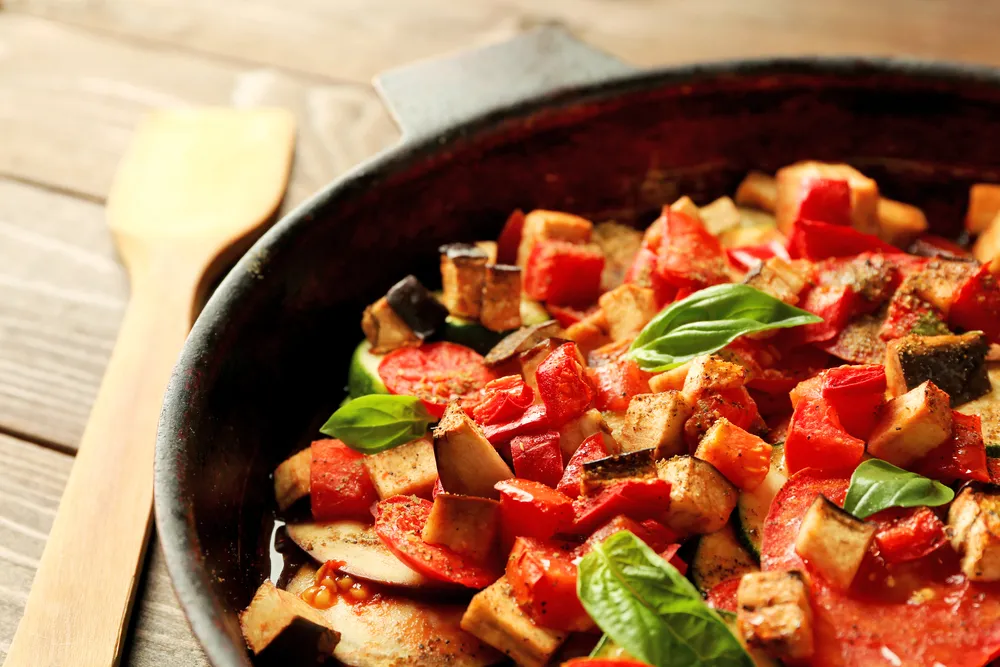 Pairs With
The light body, soft acids and herbaceous flavours in this Syrah will be right at home next to anything from Italian to Thai style beef and lamb, smoked meats, baked fish, or tomato based vegetarian meals (Geoff, master builder & all round good bloke loves this drop and recommends a rustic Ratatouille – which we have to agree is an excellent choice!). Regardless of meal choice, any dish with matching herbal flavours and a bit of acidity will work well alongside this style of Syrah.
Click the below for a few recipes that will compliment this wine perfectly.