Best Sellers
2021 Colour Series Riesling
$50.00
A dry, cool climate Riesling with fresh, bright acid balanced by notes of musk, lime and Mandarin.
Free shipping on 6 or more bottles
We accept Visa, Amex, PayPal, Zip (Buy Now, Pay Later) & Apple Pay
Use code 'take10' for 10% off 6 or more bottles
2021 Colour Series Riesling
A dry style, medium bodied Riesling with notes of keylime, Mandarin and lifted florals. The citrus and floral notes are balanced with characteristic varietal acids with the wine spending extra time on lees during winemaking to add extra texture. The cooler vintage in 2021 created its delicate, dry but refreshing flavour profile.
Flavour Profile
Musk stick, lime, floral notes
Pairs With
Fresh & cooked fish/seafood, Asian food
Viticulture
890m above sea level, basalt soils
Alcohol
11.5% alc/vol, 6.8 Standard Drinks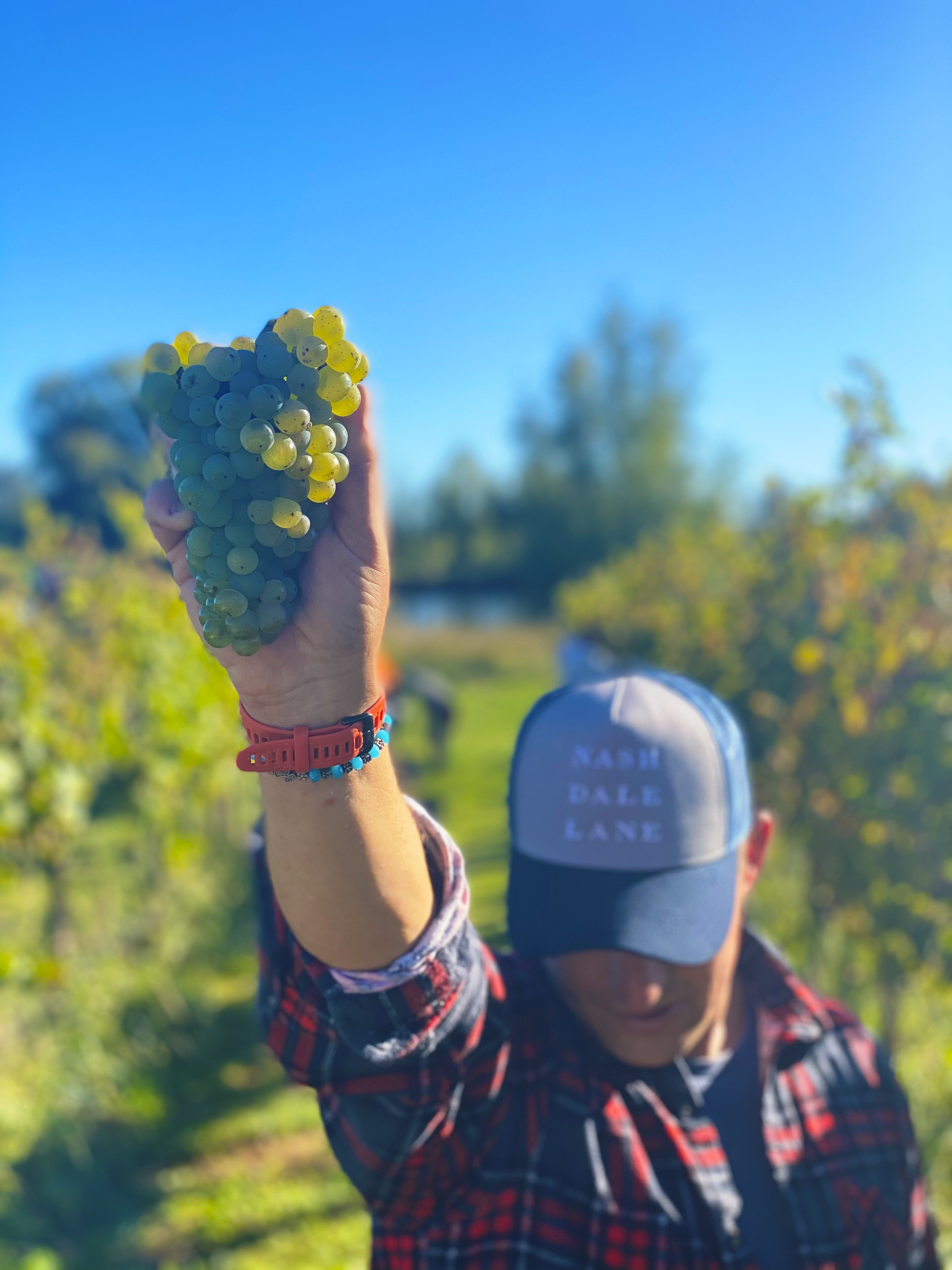 Vine to Wine
Hand-picked in the cool of the morning in late March, the harvested grapes were gently whole bunch pressed. Free run and pressings juice were kept separate initially but then blended back together after fining and clarification.
An aromatic strain of yeast was selected for its ability to express varietal Riesling characters, with the temperature kept low to help retain extra flavour.
The fermentation took approximately 17 days to reach optimal dryness, and the wine was left unsulphured on lees for a few weeks after this to build texture and body on the palate.
Pictured : a freshly picked bunch of Riesling grapes harvested just after sunrise.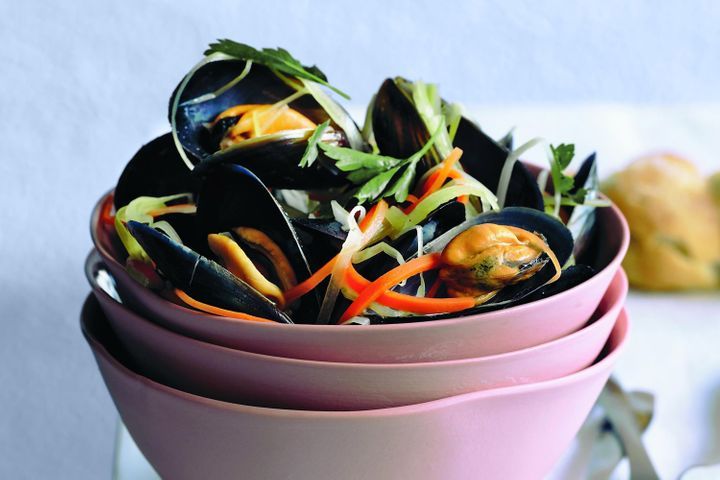 Pairs With
Classic paired with fresh and cooked seafood, sushi and a range of Asian foods. The citrus flavours in this Riesling also act as a partciularly good to cleansing contrast to richer seafoods such as mackerel and smoked fish while the dry but bright style cuts through milder seafood, chicken and vegetable curries too. Dry, light - medium bodied Rieslings like our 2021 vintage are also a good match with cheeses like Goats cheese and Feta.
Click the below for a few recipes that will compliment this wine perfectly.
Steamed mussels with aromatics